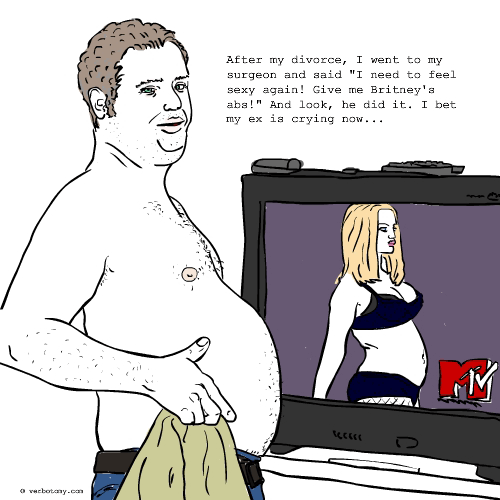 DEFINITION: v. intr., To compensate for emotional rejection by trying to change one's appearance through aggressive dieting, exercise and/or plastic surgery -- common among aging divorcees.
Voted For: Abpathetic
Successfully added your vote for "Abpathetic".
Pronunciation: ab + pə-ˈthe-tik
Sentence: I wish my Uncle Marvin wasn't so abpathetic and just by a new red Ferrari sports car like any normal middle aged divorced man
Etymology: Ab (from abdominals or stomached + pathetic (absurd, melancholy, laughable, or sad)
Points: 692
Voted For!