Verboticism: Ripvanwrinkle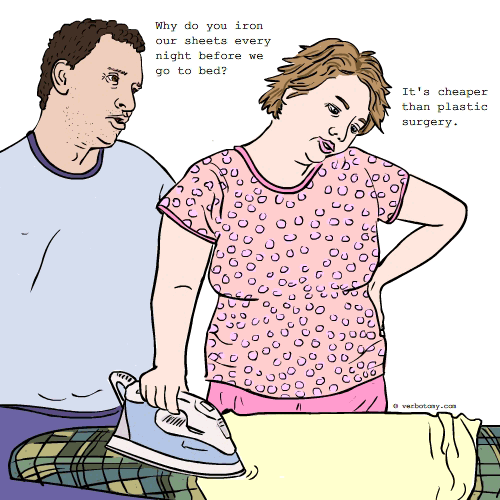 DEFINITION: n., The deep red lines and/or furrows, which appear on a person's face after they have slept on wrinkled or creased bed sheets. v., To wake up and discover that your face matches your wrinkled bed sheets.
Ripvanwrinkle
Pronunciation: rip-van-WRING-kuhl
Sentence: After having forty winks which seemed like forty years to her, Roxie was horrified on waking to find her face ripvanwrinkled in a deep red phizgrid.
Etymology: Ripvanwrinkle: blend of wrinkle & Rip Van Winkle, an Irving Washington character who slept for 20 years. Phizgrid: Conflation of phiz: slang for face from physiognomy & grid: a network of crossing horizontal and vertical lines.
Points: 446