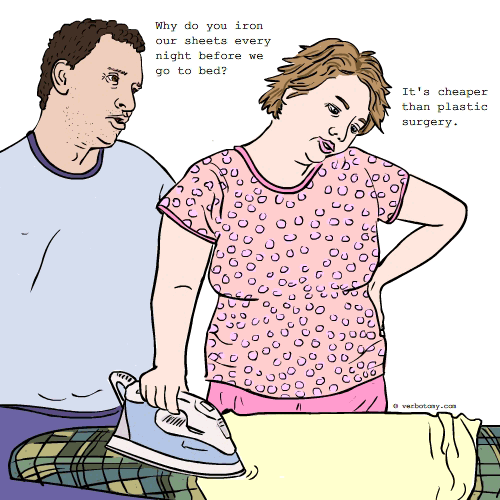 DEFINITION: n., The deep red lines and/or furrows, which appear on a person's face after they have slept on wrinkled or creased bed sheets. v., To wake up and discover that your face matches your wrinkled bed sheets.
Bedmark
Pronunciation: bed-mahrk
Sentence: When Susan looked in the mirror after she woke up from her nap, she saw a bedmark on her left cheek; a perfect impression of the flower she hand embroidered on her pillow.
Etymology: Bed: a piece of furniture upon which or within which a person sleeps. + Mark: a visible impression or trace on something, as a line, cut, dent, stain, or bruise.
Points: 641