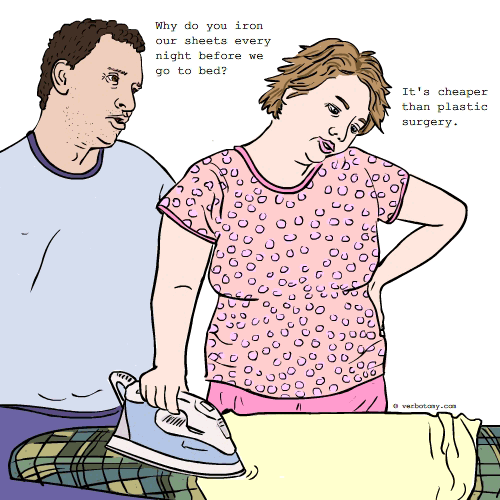 DEFINITION: n., The deep red lines and/or furrows, which appear on a person's face after they have slept on wrinkled or creased bed sheets. v., To wake up and discover that your face matches your wrinkled bed sheets.
Sheethickey
Pronunciation: sheet-hik-ee
Sentence: The sheethickeys on her face and the hickeys on her neck left from her boyfriend were reminders of a great time but prevented her from facing her co-workers the next day.
Etymology: sheet + hickey (red mark left on the skin)
Points: 536