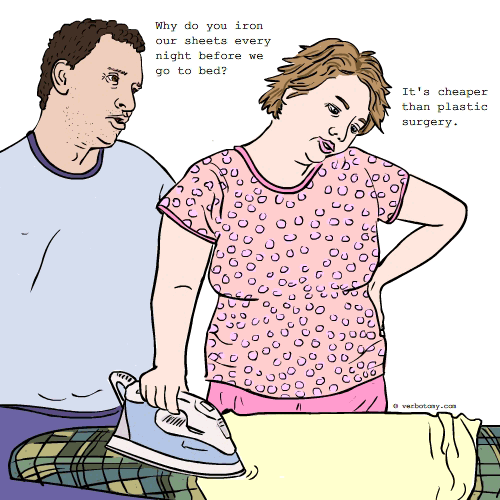 DEFINITION: n., The deep red lines and/or furrows, which appear on a person's face after they have slept on wrinkled or creased bed sheets. v., To wake up and discover that your face matches your wrinkled bed sheets.
Pillowglyph
Pronunciation: pillowglyph (pil-ou-glif)
Sentence: When he awakened one side of his face was covered in a pillowglyph that resembled Nazca lines. -OR- She had obviously been sleeping quite heavy as her arms, face, and what part I could see of her legs quite a pillowglyphic display.
Etymology: pillow (a cushion generally used for sleeping) + glyph (shortened from dermatoglyph because "glyph" itself is easily understood as "a symbolic figure carved or incised in relief"; whereas, "dermatoglyph" refers to lines forming on the skin)
Points: 521