Verboticism: Discomforter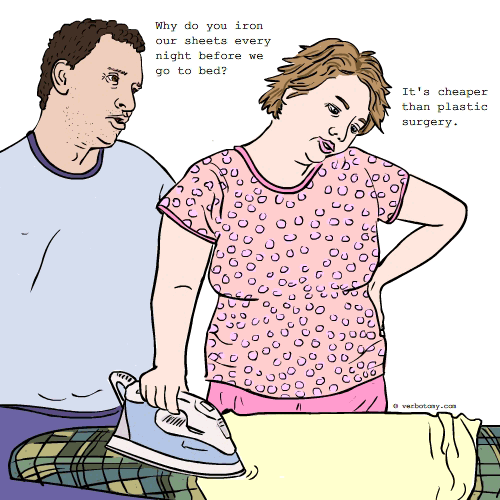 DEFINITION: n., The deep red lines and/or furrows, which appear on a person's face after they have slept on wrinkled or creased bed sheets. v., To wake up and discover that your face matches your wrinkled bed sheets.
Discomforter
Pronunciation: dis kom for ter
Sentence: Each morning since she turned 40, Mary had woken up with a discomforter, not a comforter, with her in bed. The pain was caused by the wrinkle tracts left on her face from her bedding. It took her face an hour to pop out these furrows and Mary was very worried that one day soon, they would stay permanently.
Etymology: Discomfort (an uncomfortable feeling in some part of the body) & Comforter (bedding made of two layers of cloth filled with stuffing and stitched together;quilt;duvet)
Points: 497