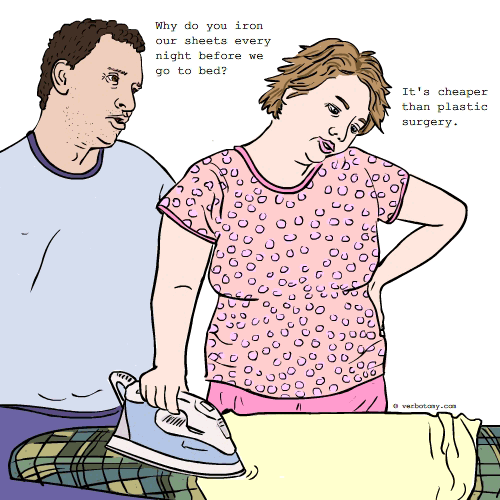 DEFINITION: n., The deep red lines and/or furrows, which appear on a person's face after they have slept on wrinkled or creased bed sheets. v., To wake up and discover that your face matches your wrinkled bed sheets.
Cheekprints
Pronunciation: cheek prints
Sentence: I woke up with some crazy cheekprints this morning. Looked like a treasure map on my face.
Etymology:
Points: 151