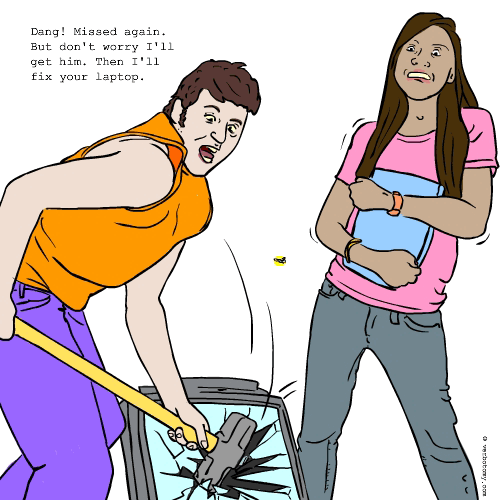 DEFINITION: v. To insist on helping someone solve a problem only to make it worse... much worse. n. The satisfaction that comes from knowing you have done your best to help someone, even if it did not turn out as well as expected.
Verbotomatics: Scoring
1. Voting: Each Author gets two "plus" Votes.
2. Creativity Points: You get 4 points for creating a word, 5 points for creating a sentence, plus 1 point each for the pronunciation and etymology.
3. Voting Points: Each vote counts for 3 points
VERBOTICISM:
Each Verboticism created:        +4
Each Sentence created:           +5
Each Pronunciation:              +1
Each Etymology:                  +1
Each Vote received:              +3

Total:                         Points

A the end of the week, the Author with the most points is declared the winner.
PLAYERS:
Each Verboticism created:        +4
Each Sentence created:           +5
Each Pronunciation:              +1
Each Etymology:                  +1
Each Vote cast                   +1
Each Vote received:              +3

Total:                         Points