Verboticism: Meglancecholy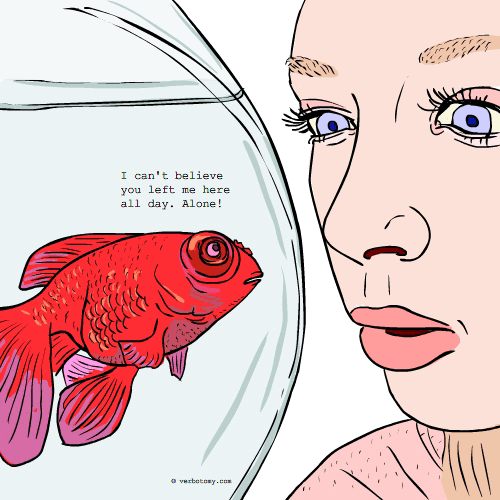 DEFINITION: n., A sulky look characterized by prolonged eye contact, which pets give their owners and/or spouses when they feel neglected. v., To stare at someone with a sad-eyed look in an effort to make them feel guilty.
Voted For: Meglancecholy
Successfully added your vote for "Meglancecholy".
Pronunciation: /meglænskəli/
Sentence: When I arrived home, my pet gave me one of those meglancholies, and I couldn't help to feel guilty about leaving it alone the whole afternoon...
Etymology: MEGLANCECHOLY. n. From Melancholy + Glance
Points: 587
Voted For!