Verboticism: Dermingestiphobia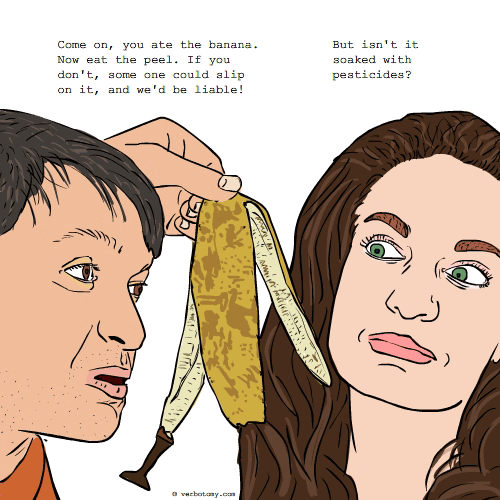 DEFINITION: n., The fear of eating the skins of fruits, vegetables, or small animals. v., To worry about saving one's skin while chewing on a rind, peel, or pelt.
Dermingestiphobia
Pronunciation: Derm-In-Jest-I-fo-Bee-A
Sentence: I suffer from acute dermingestiphobia; banana peels have been known to send me cowering into the corner.
Etymology: Derm - Skin Ingest - Consume Phobia - Fear
Points: 410