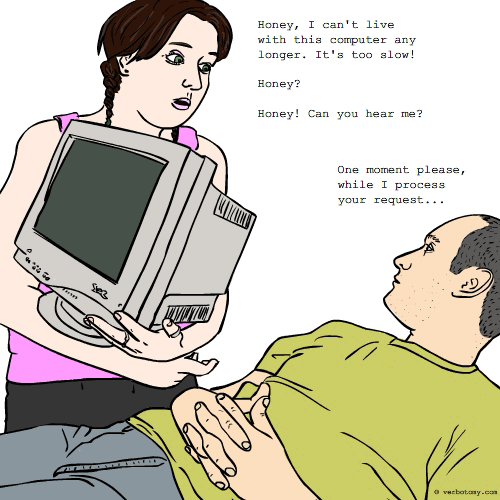 DEFINITION: n., A slow computer with insufficient memory; also, a slow-thinking husband. v., To take an extraordinarily long time to respond to a relatively simple request.
Islack
Pronunciation: i-slak
Sentence: I don;t know who's the bigger i-slack: my slow virus riddled computer or my lazy husband who sits in front of it all day looking at naughty sites.
Etymology: i-mac: popular computer brand + slack
Points: 632