Verboticism: Discomposture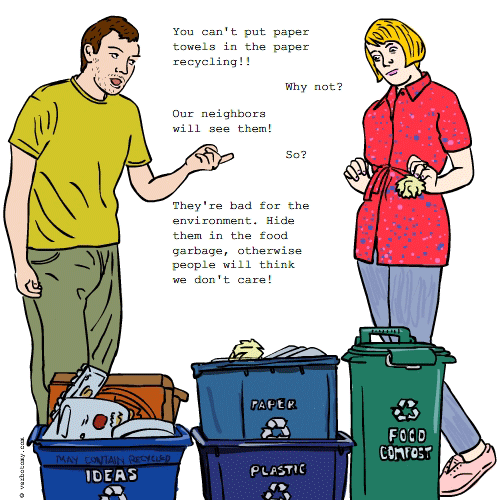 DEFINITION: n. Anxiety created by an inability to understand or follow the regulations for recycling, composting and garbage collection. v. To feel confused and conflicted because you produce too much garbage and don't know how to get rid of it.
Discomposture
Pronunciation: dis/com/post/yur
Sentence: I hurried down the street with my sunglasses on, listening to my ipod, so that none of the neighbours would notice my discomposture after I had hastily stashed a plastic muffin tray in the recycling bin. It did have a recyling symbol on it but I wasn't sure if the number was acceptable or not.
Etymology: discomposure + compost + dis (as in disrespect)
Points: 566