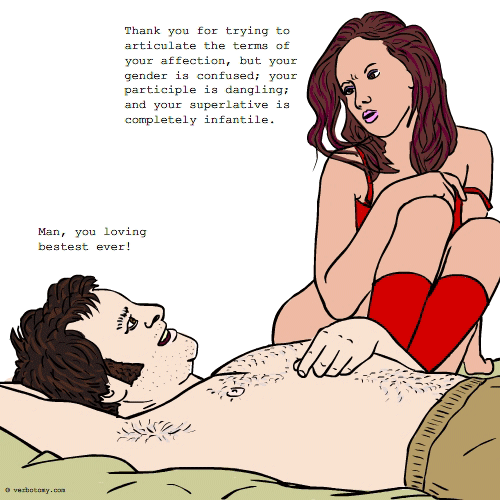 DEFINITION: n. A person who constantly corrects other people's grammar. v. To habitually correct the grammar of everyone with whom you speak regardless of the social context or the minuteness the perceived error.
Gramstapo
Pronunciation: Gram-stop-oh
Sentence: Maude was a good wife. She tollerated and suffered throught many of her pet peeves about Larry, but the one she couldn't pass up was his poor language. He constantly spewed out mixed tenses as often as he mixed metaphors, and noun-verb agreement would always get lost somewhere in a sentence. Larry paid as much attention to what he said as much as she how much she corrected him. He just laughed it off as he called her his little "Gramstapo."
Etymology: Gram -from grammar + gestap - the Nazi secret police
Points: 674