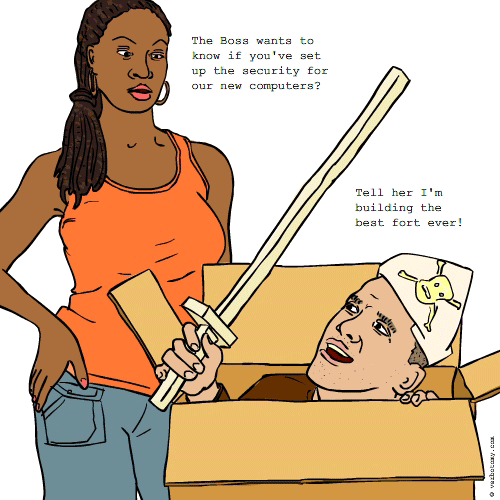 DEFINITION: v. To give a child, pet or coworker a wrapped gift or packaged item, only to discover they are more interested packaging than the item itself. n. Gift wrapping or packaging which proves to be more exciting than the contained item.
Cellofeign
Pronunciation: sel-uh-feyn
Sentence: As I undid the fancy gold ribbon, and carefully removed the shiny, elegantly printed paper I was thinking, "Pedro just gave me the best birthday present ever!" Inside was a dark, velvety box with a metal hinge. I opened it slowly in an effort to savor the anticipation. My excitment was quickly replaced by disappointment that morphed into anger when it became clear Pedro had given me...a wad of fresh belly button lint in cellofeign. Pedro!!!!
Etymology: cellophane (type of packaging) + feign (to represent fictitiously)
Points: 632