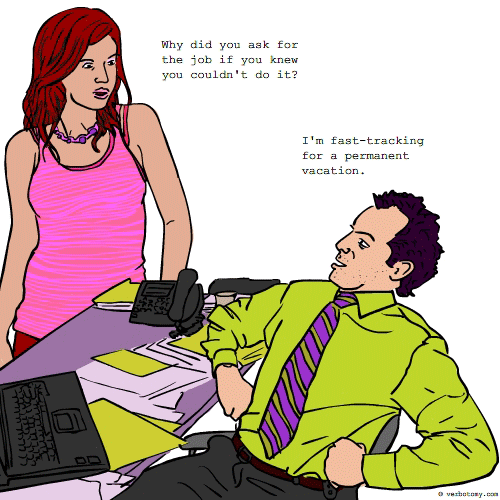 DEFINITION: v. To focus on your weaknesses, rather than your strengths. n. A person who is obsessed with their perceived deficiencies, and works hard to ensure that everyone else understands and appreciates their failings.
Flawplan
Pronunciation: FLAW-plan
Sentence: Bob spelt out his career plan with acronymical alacrity. It read: "F" for frustrating and thoughtlessness; "L" for lethargic and litigious; "A" for aimless and antediluvian; "W" for workshy and weaseling; "P" for plastic and procrastinating; "L" for lackadaisical and laconic; "A" for asinine and anal-retentive and "N" for neglectful and nepotistic. He was elected - maybe - for his honesty; or, more likely, by the "donkey" vote!
Etymology: FLAW: fault(s), defects, imperfection(s) & PLAN: to have a specific aim or purpose; a scheme or method of doing something put together in advance.
Points: 923