Verboticism: Determinedator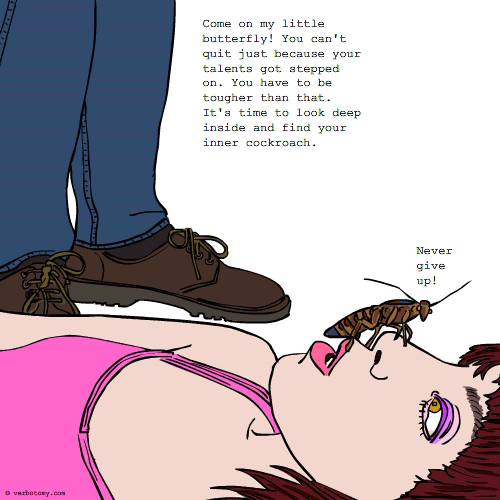 DEFINITION: n. A person who succeeds not because of their talents, but because they just won't quit. v. To firmly believe in your talents and never give up on your goals, despite the huge obstacles, snide comments, and repeated setbacks.
Determinedator
Pronunciation: /di-tur-mind-ney-ter/
Sentence: As a new employee at Cyberdyne Inc., Sarah was one of those rare people who was undeterred by setbacks, or her lack of experience, and always maintained a positive outlook. Like a true determinedator, she never gave up. She was confident that someday one of the executive's desks would have her name on it, "Ms. S. Connors". Things were about to change for her — she could feel it.
Etymology: Determined - resolute; staunch; strongly motivated to succeed (from Latin, détermināre "without limits") + Terminator - a nearly indestructible robot, which will stop at nothing in order to accomplish it's mission (from the Terminator movies)
Points: 743