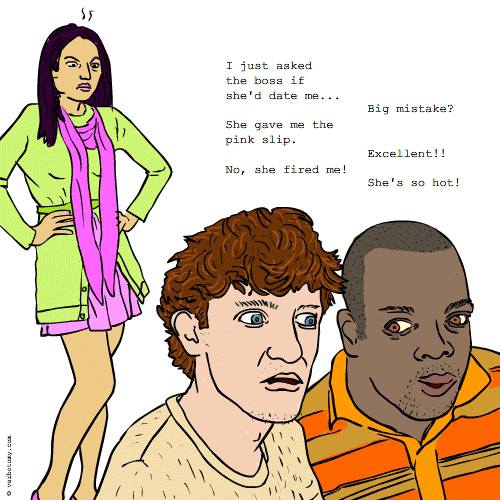 DEFINITION: v. To make a mistake where the benefits exceed the costs of the screw-up. n. An excellent mistake, which despite its stupidity, produces a positive outcome.
Egadvantage
Pronunciation: /EE-gad-van-tij/
Sentence: When Vinny, the apprentice electrician, saw his boss grab his left arm, fall to the floor at his feet and then pass out, he dropped the wires he was holding and grabbed for the wall to steady himself. But he was working in front of the circuit breaker box, and instead of grabbing the wall, he accidentally switched on the main power feed. "Egad!" exclaimed Vinny, as his boss' body convulsed from the electricity, and he quickly switched the power off again. But it turned out to be an egadvantage, since the jolt restarted his boss' heart, saving his life.
Etymology: Egad - an expletive or mild oath (euphemistic corruption of the oath, "by God") + Advantage - a beneficial factor or combination of factors (from Old French, avantage "to come before")
Points: 866