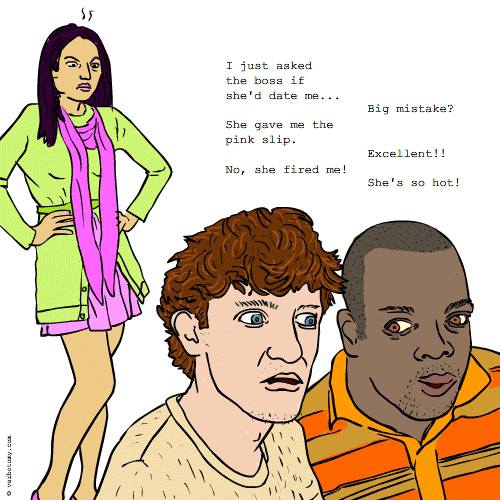 DEFINITION: v. To make a mistake where the benefits exceed the costs of the screw-up. n. An excellent mistake, which despite its stupidity, produces a positive outcome.
Errambo
Pronunciation: er-rambo
Sentence: To errambo (v) or an errambo (n). A doozy of a mistake or faux pas, e.g. 1.Propositioning the passing nun on the assumption she was in fancy dress was a real errambo. However, Eric became so contrite that he visited the church to confess and found his vocation there. 2.After making a joke about blowing up the laboratory he realised he'd erramboed when security arrived. But George admired their uniforms so much that he applied for a job and went on to earn his own handcuffs.
Etymology: From 'error', a mistake and 'Rambo', a larger than life fictional character. To make 'err' is human but to make a make a really big excellent mistake takes action of 'rambo' proportions.
Points: 761