Verboticism: Discussphemism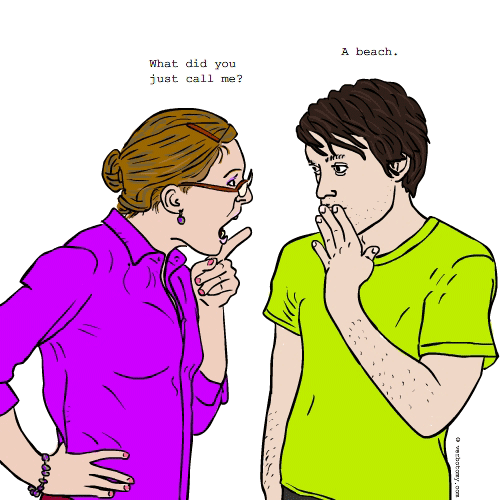 DEFINITION: v. To use alternative "code words" instead of proper cuss words, in an effort to satisfy people offended by such vulgarisms. n. A word used as a replacement for an obscene or profane expletive.
Discussphemism
Pronunciation: dis-kuss-fem-izm
Sentence: Tony was sitting in a chair in the principal's office again. "Tony, can you explain to me what you meant by 'dime beach?'" "Yeah, I went to a beach that charged a dime to go to it! I was just remembering it and I said it outloud. To nobody really, but Mrs. Fluster just happened to be there." The principal looked at him and shook his head. "Now Tony, yesterday you were in here for calling a classmate a 'shucking fithead' and tried to tell me that a fithead is what they call a healthy person who processes oysters. You're not fooling anyone, buddy. You've got to stop this discussphemism or you'll be finding yourself explaining this to your parents while you are on suspension!
Etymology: dis, disrespect + cuss, curse + phemism, from euphemism
Points: 1283