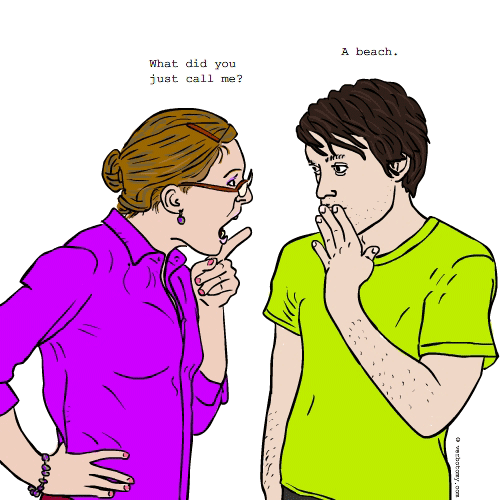 DEFINITION: v. To use alternative "code words" instead of proper cuss words, in an effort to satisfy people offended by such vulgarisms. n. A word used as a replacement for an obscene or profane expletive.
Vulgaravoid
Pronunciation: vulg-air+avoid
Sentence: I was so angry, I forgot to vulgaravoid, and she seemed shocked at the words that came out of my mouth.
Etymology: vulgar+avoid
Points: 701