Verboticism: Transfigurize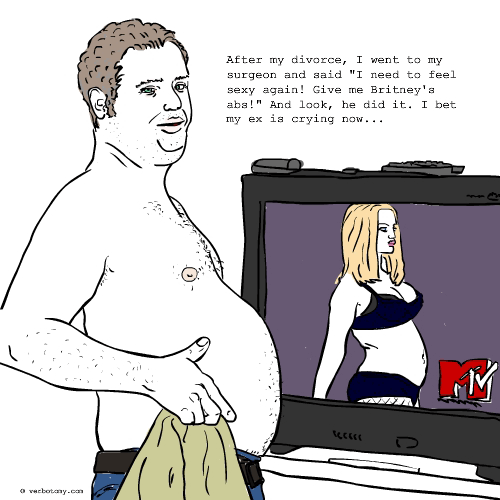 DEFINITION: v. intr., To compensate for emotional rejection by trying to change one's appearance through aggressive dieting, exercise and/or plastic surgery -- common among aging divorcees.
Transfigurize
Pronunciation: tranz - FIG - yur - ize
Sentence: After a messy divorce with lots of criticism being aimed at his 'sagging' physique, Brandon decided it was time for him to transfigurize and to remold his body to a shape and condition he'd had many years earlier.
Etymology: Based on the word 'transfigure', (to change in outward form or appearance; transform)
Points: 701