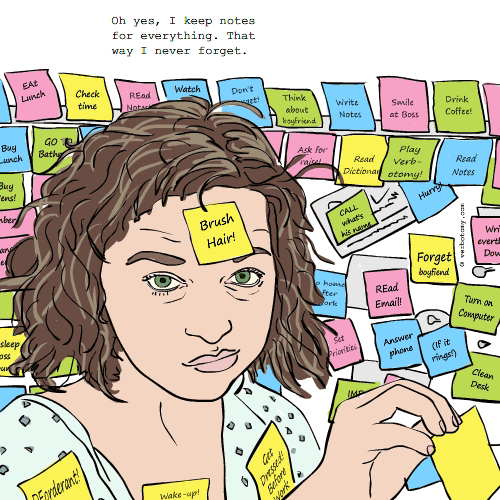 DEFINITION: v., to post sticky notes all over the place, including sticky notes to remind you to read the previously posted sticky notes. n., an obsessive compulsive dependency on sticky notes.
Stickiffiti
Pronunciation: stik-uh-FEE-tee
Sentence: When Bob started to post strange words on "stick-it-notes", the walls of his home soon began to resemble a crazy man's kaleidscope. And when, upon returning home one day he found the words: "Blissknell, Gloombane and Mindgeld" in Roxie's handwriting on "post-it" notes on the kitchen-table, he started to think that all this stickifitti might have gone a bit too far.
Etymology: Blend of STICK-IT & GRAFFITI
Points: 869