Verboticism: Rindnoshnervous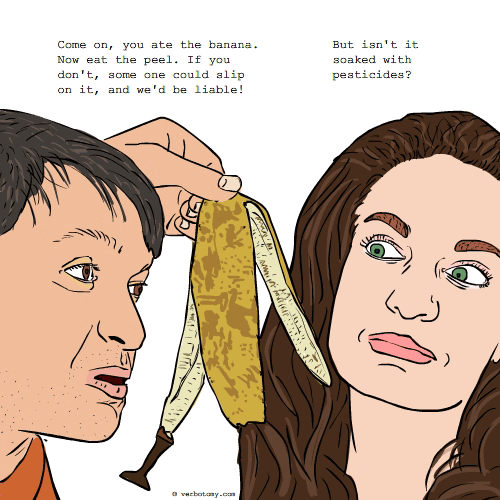 DEFINITION: n., The fear of eating the skins of fruits, vegetables, or small animals. v., To worry about saving one's skin while chewing on a rind, peel, or pelt.
Rindnoshnervous
Pronunciation: ryend/nosh/nur/vus
Sentence: Sally was extremely rindnoshnervous to the point where her gag reflex would kick in at the very mention of fuzz, coat, husk or shell.
Etymology: rind (skin) + nosh (eat) + nervous + sounds like rhinoceros
Points: 572