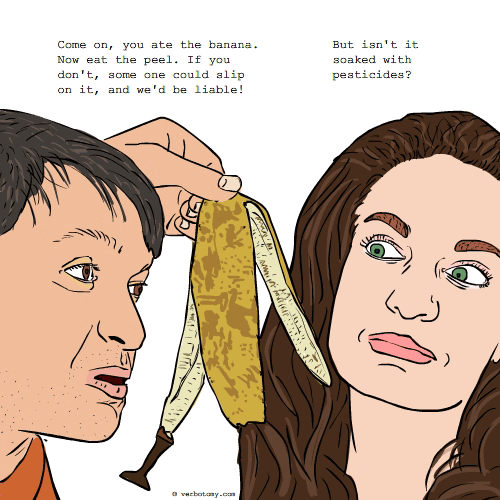 DEFINITION: n., The fear of eating the skins of fruits, vegetables, or small animals. v., To worry about saving one's skin while chewing on a rind, peel, or pelt.
Peelugnance
Pronunciation: /pi:lʌgnəns/
Sentence: As John brought the peel nearer, Anna started to feel a complete feeling of peelugnance running through her body...
Etymology: PEELUGNANCE. From Peel (the skin or rind of certain fruits and vegetables) + Repugnance (extreme dislike or aversion)
Points: 668