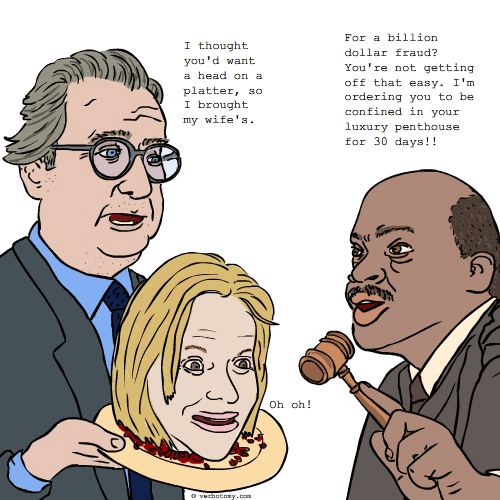 DEFINITION: n. A punishment which does not fit crime. v. To assign a punishment which is bizarrely inappropriate, and seems totally unrelated to the crime which has been committed.
Sissyfine
Pronunciation: siss eeeeeeeee feye nnnnh
Sentence: He walked into judge Draco's courtroom with the sinking feeling that a sissyfine decision was on its way.
Etymology: fine, Sisyphean challenge" "wikipedia" As a punishment from the gods for his trickery, Sisyphus was compelled to roll a huge rock up a steep hill, but before he could reach the top of the hill, the rock would always roll back down again, forcing him to begin again.[2] The maddening nature of the punishment was reserved for Sisyphus due to his hubristic belief that his cleverness surpassed that of Zeus.
Points: 962