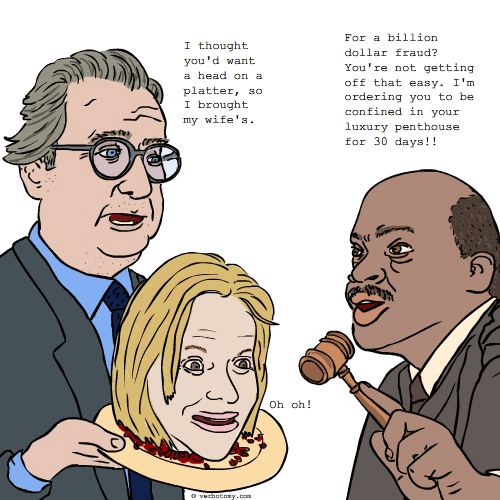 DEFINITION: n. A punishment which does not fit crime. v. To assign a punishment which is bizarrely inappropriate, and seems totally unrelated to the crime which has been committed.
Misdemeanie
Created by: petaj
Pronunciation: miss-de-mean-ee
Sentence: Parker copped a misdemeanie for parking his car in a no standing zone for 5 minutes. His punishment was to stand in the said zone for 3 days with no sleep in the pouring rain.
Etymology: misdemeanour (minor infringement) + meanie (a brute or bully)
Points: 893