Verboticism: Disobediablo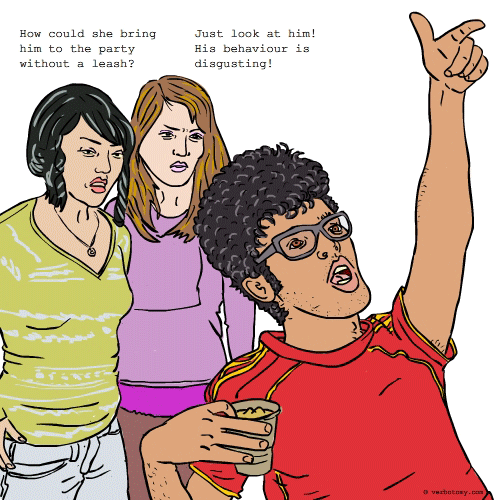 DEFINITION: n. An unleashed pet (or boyfriend) which is running amuck, chasing cars, eating garbage, and jumping on innocent bystanders. v. To unleash your pet and let him or her run wild.
Disobediablo
Pronunciation: diss-o-bee-dee-ahb-loh
Sentence: Yes, he was certainly a disobediablo. Contemplating the ceiling from her hospital bed of traction and her future plans for Hellmutt, her combination Pitt Bull-Chichuahua, Absentia knew even the Dog Whisperer couldn't help.
Etymology: DISOBEDIENT, meaning failing or refusing to obey + DIABLO, Spanish for devil
Points: 863