Verboticism: Reminessence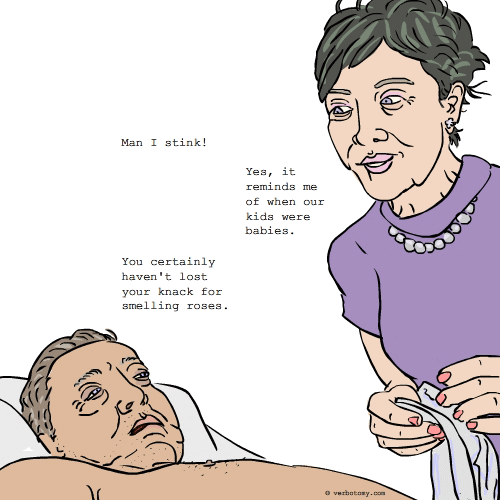 DEFINITION: n. A wayward scent or aroma which invokes distant memories of one's childhood or younger days. v. To be suddenly catapulted into the past by a very strong odor.
Reminessence
Pronunciation: rem in ess sens
Sentence: Howard was completing the Circle of Life. He had started out as a baby, grew through childhood to adulthood and now as a senior was regressing back to needing the care one gives an infant. His wife Margery tended his needs and the odors of caring for another human took her back to her own child-rearing years: the feedings, the changings, the bathing and looking after an increasingly helpless person. Sometimes the scent of adult diapers were reminessence of those she had put on her own children. The scent took her back to a time when she and Howard had worked hard and enjoyed the rewards of a growing family. Who says you cannot go back again? Margery did it every day now...
Etymology: Reminiscence (a mental impression retained and recalled from the past;the process of remembering (especially the process of recovering information by mental effort) & Essence (a toiletry that emits and diffuses a fragrant odor)
Points: 716