Verboticism: Dismembermeant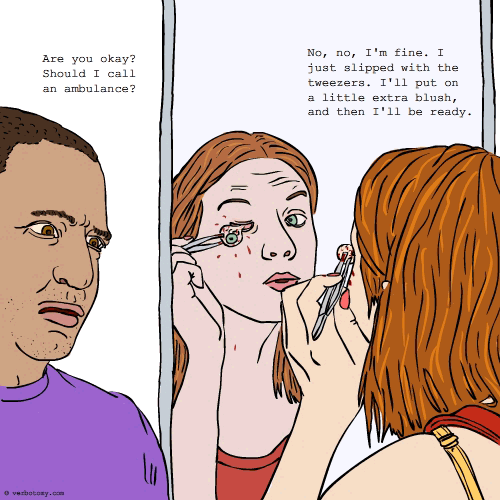 DEFINITION: v. To deny that you have stupidly injured yourself for fear of punishment or ridicule. n. A person who won't admit it when they shoot themselves in the foot (which they seem to do quite often).
Dismembermeant
Pronunciation: dis-mem-ber-meant
Sentence: Rosie would always pretend that her obviously self inflicted bruises and scrapes were no big deal. When she walked into a wall she tried to pass off the black and blue mark as makeup for her performance. When she had a burn mark from making a roast she said that she wanted to get a tatoo and thought she'd see what it looked like first. But the day she came in with two fingers missing after playing with the dog there was no way she could pass it off as dismembermeant.
Etymology: dismember(ment): to lose a limb, sever, amputate + meant: intended, purposeful
Points: 782