Verboticism: Determinashionist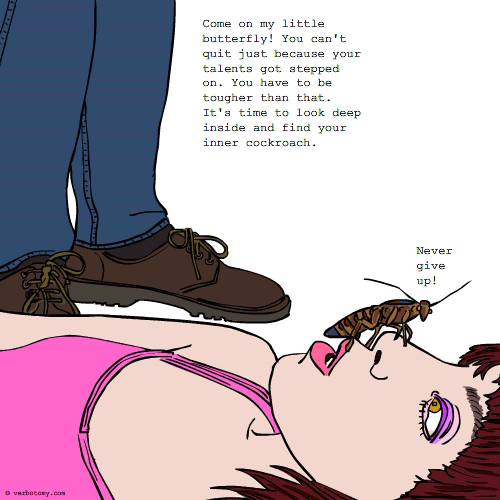 DEFINITION: n. A person who succeeds not because of their talents, but because they just won't quit. v. To firmly believe in your talents and never give up on your goals, despite the huge obstacles, snide comments, and repeated setbacks.
Determinashionist
Pronunciation: dee ter min ay shun ist
Sentence: Many of the contenders on the reality talent shows are not so much talented as determinationist in their thirst for fame and glory. Yes, their resolve, giving up work and school for their 5 minutes of fame on the tube, proves they each are a determinashionist...that and the fact that all their friends call in 100 votes each from their handful of cellphones is what wins these contests!
Etymology: Determination (the quality of being determined to do or achieve something;an anticipated outcome that is intended or that guides your planned actions) & ist (suffix for a person who follows a belief or ideal)
Points: 671