Verboticism: Determaniacal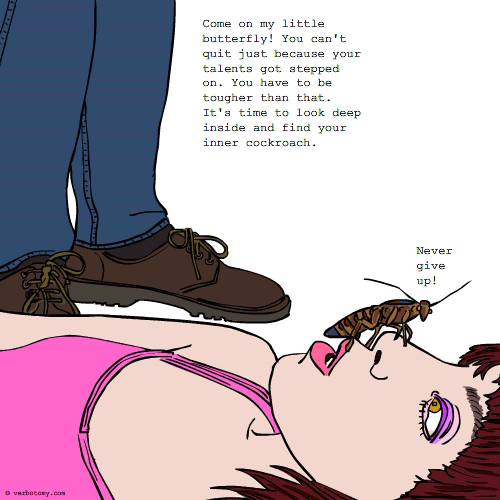 DEFINITION: n. A person who succeeds not because of their talents, but because they just won't quit. v. To firmly believe in your talents and never give up on your goals, despite the huge obstacles, snide comments, and repeated setbacks.
Determaniacal
Pronunciation: deh-ter-muhn-I-uh-kyl
Sentence: Melody was absolutely determaniacal in pursuit of her singing career, ignoring criticism and negative critiques of her somewhat limited skills and in time managed to secure a job as a backup singer for a budding young artist in the pop music field.
Etymology: blend of determined and maniacal
Points: 968