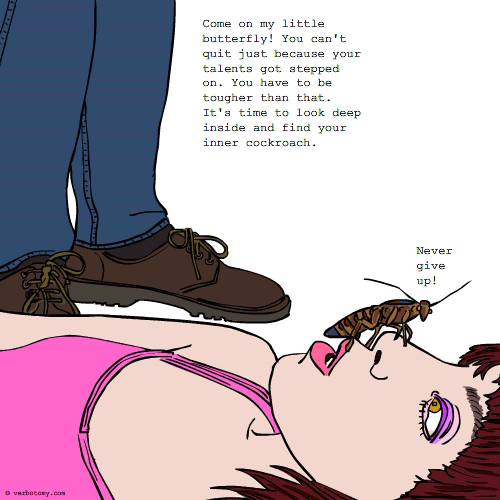 DEFINITION: n. A person who succeeds not because of their talents, but because they just won't quit. v. To firmly believe in your talents and never give up on your goals, despite the huge obstacles, snide comments, and repeated setbacks.
Suckcess
Pronunciation: suk - sess
Sentence: George was a huge suckcess. He was not good with people, pushy, offensive and many times did not get his facts straight. Because he was out in the used car lot six days a week, twelve hours a day, rain or shine; the sheer number of people he dealt with helped assure him of the number one spot for car sales each month.
Etymology: suck (inadequate or objectionable), success
Points: 845