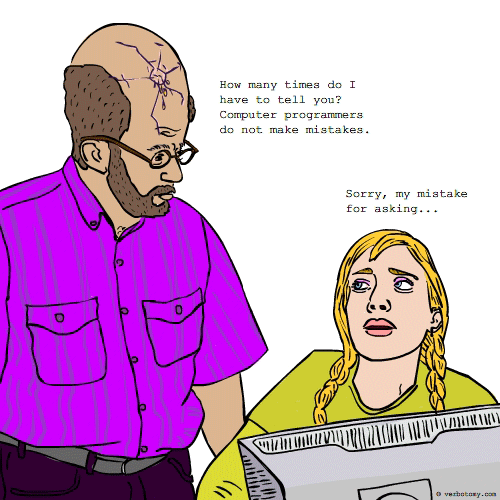 DEFINITION: n. A computer programmer who corrects software problems by bugging the users, rather than debugging the software. v. To pinpoint the blame for any defects in a product, especially a software product which you have created, on "illogical" end-users.
Debugaboo
Pronunciation: dee - bug - ah - boo
Sentence: It was an exasperating debugaboo that the employees found themselves in. The front end application sometimes connected and sometimes did not. The programmer kept saying that the users were just not concentrating or had a bad work attitude when they could not connect.
Etymology: debug, bugaboo (source of concern, trickster or prankster)
Points: 737