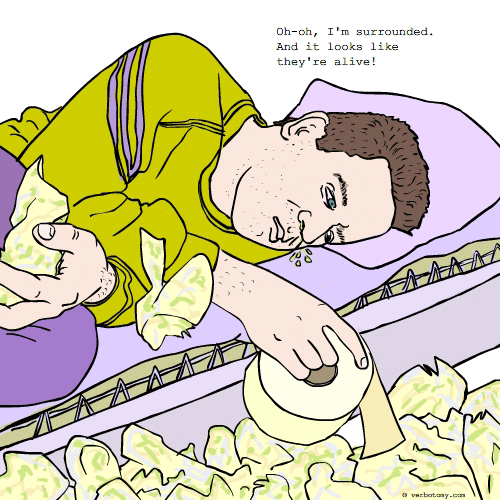 DEFINITION: n. A pile of used and discarded tissues; may constitute a bio-hazard. v. To drop a used tissue on to the floor beside your bed or chair, because you are so sick you can barely move.
Mucascade
Pronunciation: myu kas KAYD
Sentence: Vy Russ had had the flu for the past three days, and the tissues that she had been dropping in the little trash basket next to the couch had accumulated and begun to overflow. She was so tired and dizzy that she didn't even feel like emptying the basket when she went to the bathroom, so it had become a mucascade of snot rags tumbling, avalanche-like, to the floor. Too bad she lived alone. Or maybe, good thing she lived alone and no one else had to be subjected to it....
Etymology: mucus + cascade
Points: 731