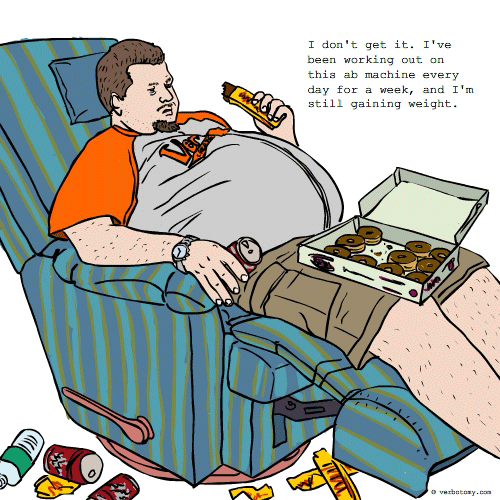 DEFINITION: n. The creepy pounds that sneak onto your waist even though you've been exercising and watching what you eat. v. To exercise rigorously, diet fastidiously, and yet still gain weight.
Extercise
Created by: artr
Pronunciation: ekstərsīz
Sentence: Bob's extercise program consists of a brisk walk in the morning, down to the local Krispy Kreme. He spends a few minutes boxing up a few of those golden gems. Just a couple basic glazed donuts can put him in a spin. Next step? airobics.
Etymology: extra (added to an existing or usual amount or number) + exercise (activity requiring physical effort)
Points: 545