Verboticism: Repsycholing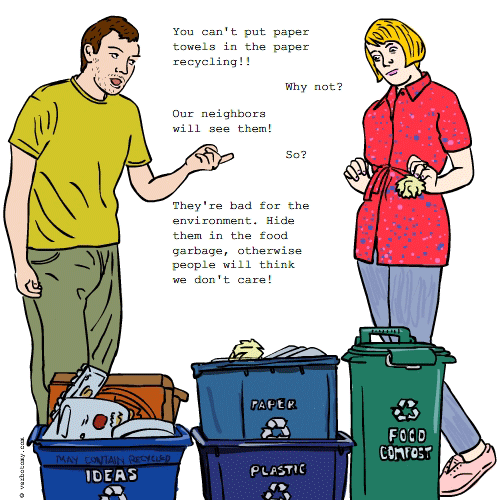 DEFINITION: n. Anxiety created by an inability to understand or follow the regulations for recycling, composting and garbage collection. v. To feel confused and conflicted because you produce too much garbage and don't know how to get rid of it.
Repsycholing
Pronunciation: ree sigh koe ling
Sentence: The repsycholing turned his brain to jelly, but not in any useful way.
Etymology: recycling, psycho
Points: 563