Verboticism: Mentormenting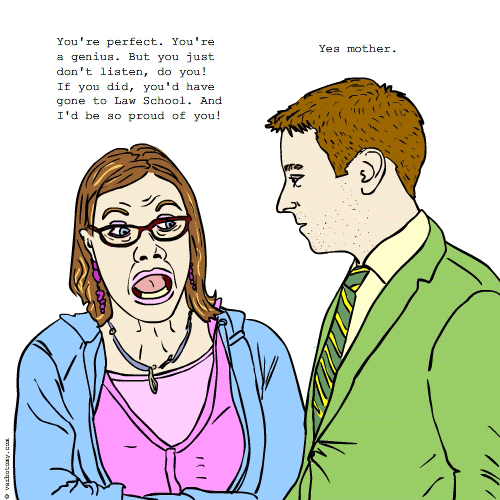 DEFINITION: v. To be offered regular encouragement, unwavering support and subtle but unrelenting criticism based on the worry that you may not be realizing your "full potential". n. The helpful but sometimes annoying advice given by a mother to a child.
Mentormenting
Pronunciation: men tor men ting
Sentence: Since he was small, Joey's Mama was on his case to do better and make her proud. Although she always gave him a kiss after, she used the mentormenting style of coaching for her baby boy. When he got 98% on his tests, she'd say things like "That's great, but why didn't you get 100%?" Despite her he went into politics and eventually was voted Vice President, an awesome accomplishment. But of course, although proud of him, she still wants to know why he didn't make it to President!
Etymology: Mentor (a wise and trusted guide and advisor) & Tormenting (extreme mental distress;the act of harassing someone;torment emotionally or mentally)
Points: 644