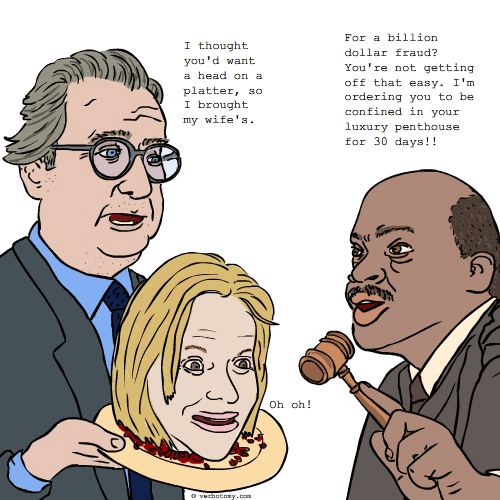 DEFINITION: n. A punishment which does not fit crime. v. To assign a punishment which is bizarrely inappropriate, and seems totally unrelated to the crime which has been committed.
Funishment
Created by: artr
Pronunciation: fənishmənt
Sentence: When the starlet got caught for the fifth time her funishment was very severe. She was sentenced to 30 days in frizzon — that's right, she was locked up in a place that didn't have proper hair products. She could do nothing but throw on a scarf, dark sunglasses and steer clear of places where paparazzi might catch a glimpse.
Etymology: fun (enjoyment, amusement, or lighthearted pleasure) + punishment (the infliction or imposition of a penalty as retribution for an offense)
Points: 824