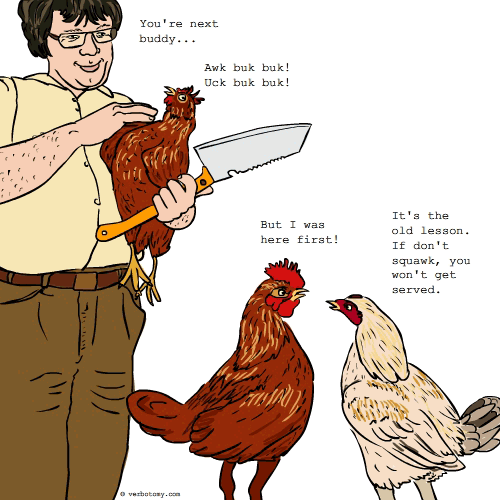 DEFINITION: n. The feelings that well up inside of you when you're waiting for service and another person, who arrived after you did, gets waited first! v. To wait and wait in line, only to watch other people jump the queue.
Buttinfury
Pronunciation: but-in-feeuhr-eee
Sentence: Her buttinfury heightened to a frenzied state when every item that he wanted to purchase had no price codes so the cashier had to call the manager over to find the prices for each of his 54 items, one by one...
Etymology: butt-in (as in to intrude in line) + fury (rage)
Points: 908