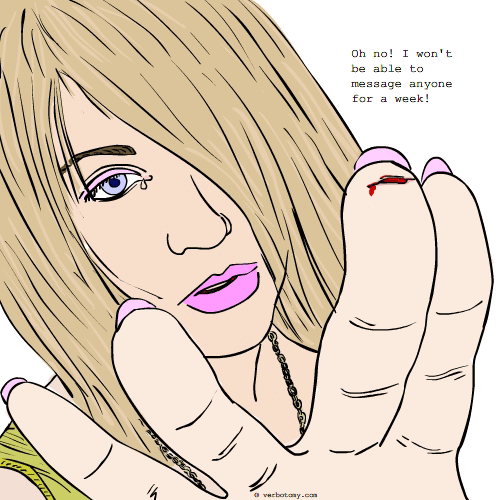 DEFINITION: n., A pesky but persistently painful, and seemingly incurable paper cut, which simply refuses to heal. n. To cut or injure a "high use" body part, like a fingertip, knuckle or tongue.
Wounderful
Pronunciation: woon der ful
Sentence: When Jane was hired for her first office job, she thought it was wonderful. After her first of many paper cuts trying to file a year's backlog of papers, she decided the job was actually wounderful instead. She had neither a finger without multiple paper cuts nor a cuticle that was not ragged. How does one claim danger pay as a file clerk???
Etymology: Wound (gash,cut, any break in the skin or an organ caused by violence or surgical incision;cause injuries or bodily harm; to hurt the feelings of) & Wonderful (extraordinarily good; used especially as intensifiers) & Full (to the greatest degree or extent)
Points: 572
Voted For!