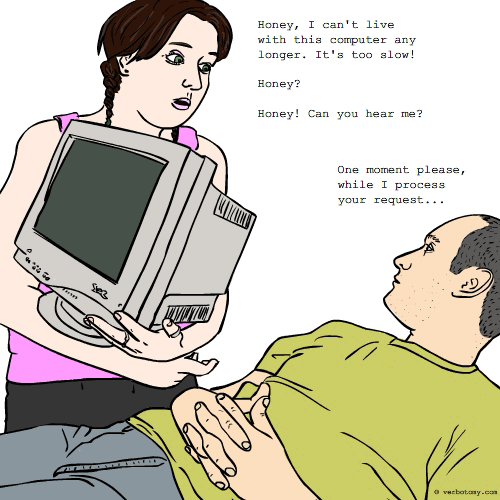 DEFINITION: n., A slow computer with insufficient memory; also, a slow-thinking husband. v., To take an extraordinarily long time to respond to a relatively simple request.
Pokeyman
Pronunciation: po kee man
Sentence: When Polly could no longer wait for her slow computer, she complained to her husband, Paul. He took forever to process her request and so she decided she could not rely on her pokeyman to help her play her Pokémon anytime soon. Polly has now upgraded her computer and her husband.
Etymology: Pokey (slow) & Man (male spose) & Wordplay on Pokémon (Video games series)
Points: 1037