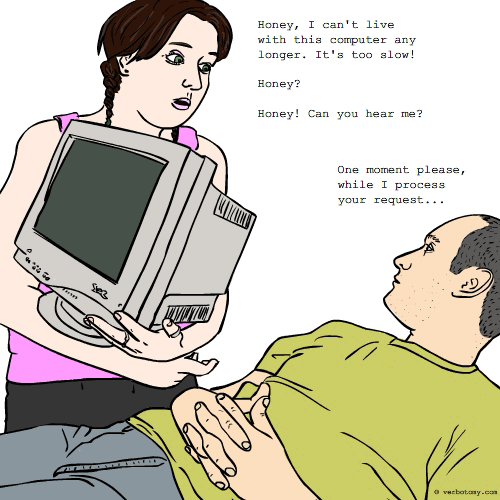 DEFINITION: n., A slow computer with insufficient memory; also, a slow-thinking husband. v., To take an extraordinarily long time to respond to a relatively simple request.
Ignoritude
Pronunciation: igg-nore-it-tude
Sentence: I asked my brother a million times to run outside and get the mail he heard me asking him but sitll didnt get up. He started blankly at me and didnt even get up..total ignoritude!
Etymology: ignore- to not now or be ignorant of itude- the way you act and react
Points: 710