Verboticism: Coffeegrouse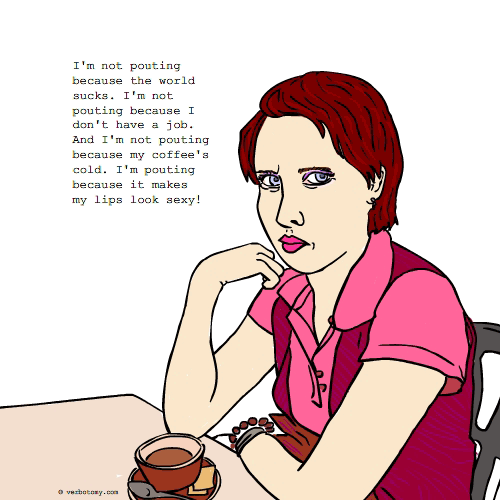 DEFINITION: n. A person who regularly sulks inside cafes and coffeehouses all day, contributing nothing more to their world than a pout. v. To glower angrily at the state of world affairs while remaining inactive and unemployed.
Coffeegrouse
Created by: artr
Pronunciation: kôfēgrous
Sentence: Ruby spends much of her day in the local coffee shop. While the waitress pours her java, she pours out her displeasure with the state of her life. Her grumbling has earned her the title of coffeegrouse.
Etymology: coffee (a drink made from the roasted and ground bean-like seeds of a tropical shrub) + grouse (complain pettily; grumble) play on coffeehouse
Points: 668