Verboticism: Defunkehtize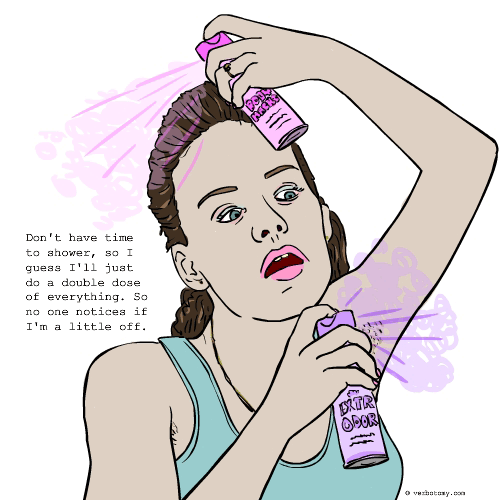 DEFINITION: n. A person who wears way too much perfume or cologne. v. To reek of perfume or cologne so strongly that it literally makes other people sick.
Defunkehtize
Pronunciation: d-funk-eh-tise
Sentence: Reeking Rhonda defunkehtized her stinking pits with a spray called, 'Foulest Le Fluer Pewfume' She said it was made by, Sha'von.
Etymology: de-funk-The word funk basically refers to a strong, generally offensive odor. De-funk would be trying to un-funk a funky odor. :O) Eh- A sound made when nothing else fits the situation. Tized-taken in part from trauma-tized-To subject to trauma of the senses.
Points: 935