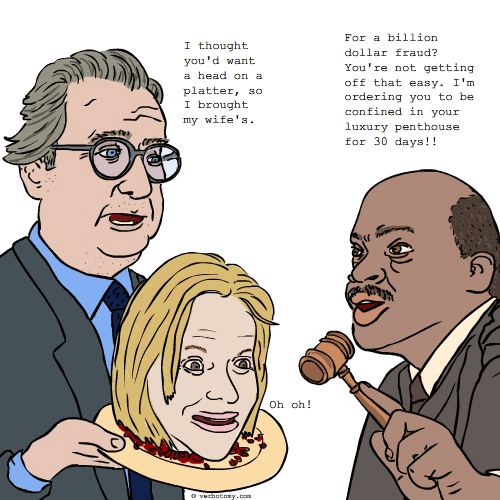 DEFINITION: n. A punishment which does not fit crime. v. To assign a punishment which is bizarrely inappropriate, and seems totally unrelated to the crime which has been committed.
Penrong
Pronunciation: pen rong
Sentence: When the judge gave the sentence of 30 days in a luxury penthouse jail to the CEO of the biggest con job of the century, the defence lawyer filed an appeal called a penrong. Afterall, it was a victimless crime, no blood was spilled and such a sentence was cruel and unusual punishment for a mere bookkeeping error. Forcibly placing his client in such a primitive environment constituted a penal implant, which undermined his client's basic human rights and dignity.
Etymology: Pen (short for penitentiary or jail) & Enron (Billion dollar fraud scandal)& Wrong (incorrect)
Points: 842