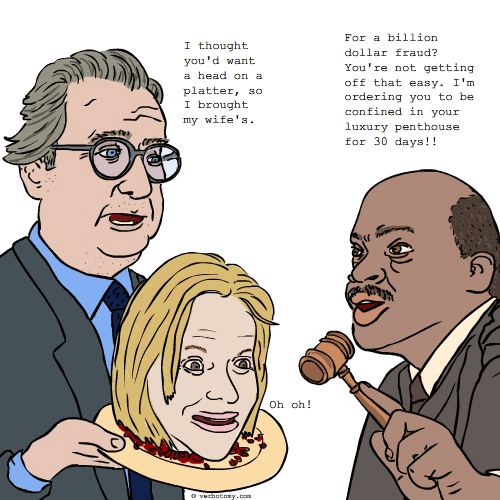 DEFINITION: n. A punishment which does not fit crime. v. To assign a punishment which is bizarrely inappropriate, and seems totally unrelated to the crime which has been committed.
Ninjustice
Created by: artr
Pronunciation: nin-juhs-tis
Sentence: Despite the very public nature of his crimes the executive was given a punishment that seemed almost nonexistent. The stealth nature of the judgment caused many to declare it ninjustice. Some, thinking he must have been intoxicated, accused the judge of ginjustice.
Etymology: ninja (a member of a feudal Japanese society of mercenary agents, highly trained in martial arts and stealth) + injustice (violation of the rights of others; unjust or unfair action or treatment)
Points: 701