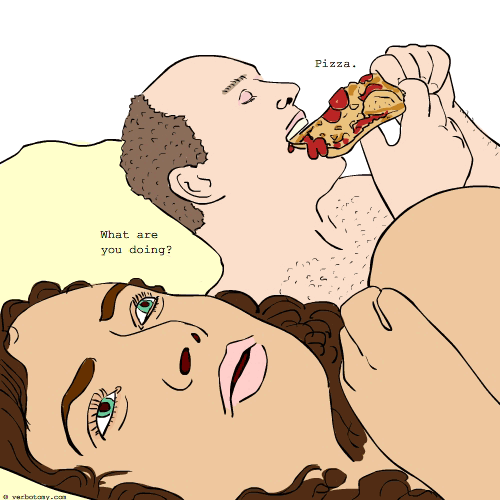 DEFINITION: n. A sudden, uncontrollable desire to eat something fast, usually occurs at bedtime. v. To eat food while lying in bed.
Napsnack
Pronunciation: nap snak
Sentence: When Vanessa asked Hungry Harry what he was doing bringing pizza to bed, he told her he need fatty food to sleep properly. He called it his napsnack. She thought it was more like a siesta fiesta when washed down with his usual beer, Snooze Booze.
Etymology: Nap (a period of time spent sleeping) & Snack (a light informal meal) and Wordplay on Knapsack
Points: 737