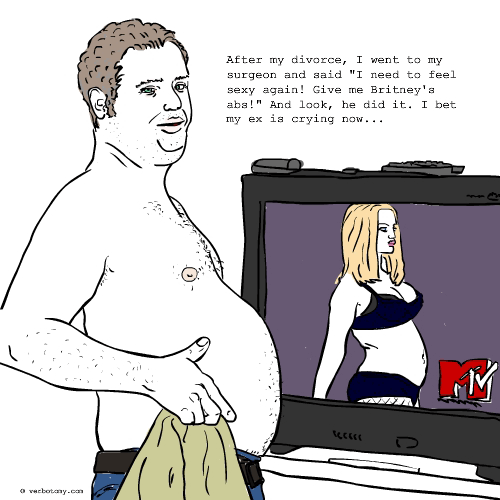 DEFINITION: v. intr., To compensate for emotional rejection by trying to change one's appearance through aggressive dieting, exercise and/or plastic surgery -- common among aging divorcees.
Sadapt
Pronunciation: sad apt
Sentence: After his wife of 20 years dumped him for the pool boy,Kevin decided to enjoy himself and adapt a swinging bachelor lifestyle. His after-work beer therapy sessions gave him a much larger girth than before and his attempts to sadapt to the hedonistic life,made his fsvourite song, "The girls get prettier at closing time..."
Etymology: Sad (bad; unfortunate) & Adapt (make fit for, or change to suit a new purpose)
Points: 503