Verboticism: Stickumpulsion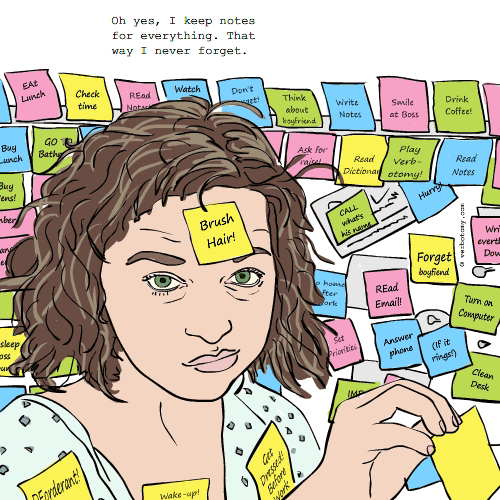 DEFINITION: v., to post sticky notes all over the place, including sticky notes to remind you to read the previously posted sticky notes. n., an obsessive compulsive dependency on sticky notes.
Stickumpulsion
Pronunciation: stik-um-PUL-shun
Sentence: Phyllis had a severe case of stickumpulsion, wherein she'd create a stickum for every notion that entered her mind and would stick them on whatever appliance or kitchen cabinet that was near at hand.
Etymology: Blend of 'stickum' (An adhesive substance) and 'compulsion' (n. a strong, usually irresistible impulse to perform an act, especially one that is irrational or contrary to one's will)
Points: 413