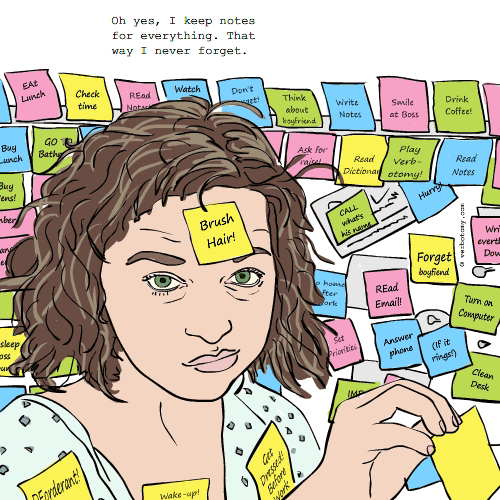 DEFINITION: v., to post sticky notes all over the place, including sticky notes to remind you to read the previously posted sticky notes. n., an obsessive compulsive dependency on sticky notes.
Memogamy
Pronunciation: Mem-AHH-guh-mee
Sentence: Four of my Five wives agree, I'm really married to post-it notes. Remind me to remind them to not tell the neighbors I practice Memogamy.
Etymology: From (Memo: a note) + (gamy: marriage as in menogamy or polygamy)
Points: 488